North to Alaska, Sturgis and Best of the West
Next tour: July-August 2023
Join us for our 4th ride to the Land of the Midnight Sun.
A wonderful never to be forgotten ride through the North and South West of the United States and Canada seeing the glaciers and wildlife in Alaska whilst riding the Alaskan Highway down into The Yukon, British Colombia and Alberta before crossing back over the border into Montana enroute to Sturgis.
We ride into Sturgis for the largest Bike Rally in the world where we mingle with thousands of fun loving like-minded bikers from all over the globe enjoying the sights, rides,and concerts that have made Sturgis the great Bike Mecca it is.
We ride into 14 US States, 3 Canadian Provinces and many National Parks like Yellowstone, Yosemite, Death Valley, Grand Canyon and most of the best rides in the States like the Beartooth, Going to the Sun Highway, Big Sur and the Million Dollar Highway.
Tour options are:
54 days from Los Angeles to Alaska, Sturgis to Los Angeles via Best of the West
33 days from Montana to Sturgis to Los Angeles via Best of the West
24 days Sturgis to Los Angeles via Best of the West
Costs will be determined at a later date when shipping conditions are known  and hotel costings confirmed.
Shipping our bikes is postponed until shipping services return to a more reliable status. Will be checking if improvements are starting early 2023 to see if shipping our bikes becomes viable .
Hiring late model bikes from Eagle Rider has been met with a approval from those who have hired previous tours and with many locations gives an option to hire and ride to meet group that meets your own personal time frame
This option and others similar have been very popular with those wishing to ride their bike to Sturgis but not able to join group at Los Angeles.
Hiring options for 2023 include pickup in Los Angeles, San Francisco, Seattle, Missoula and Sturgis with several choices of drop offs to fit your time frame.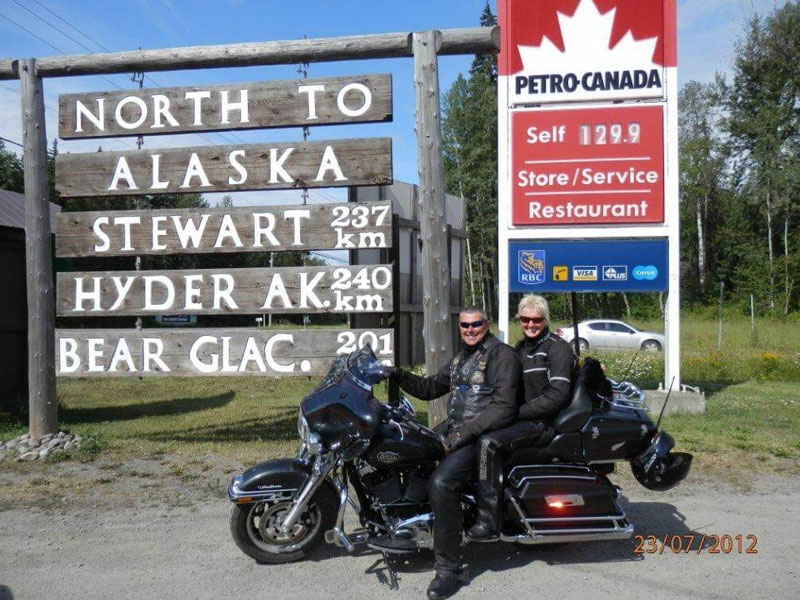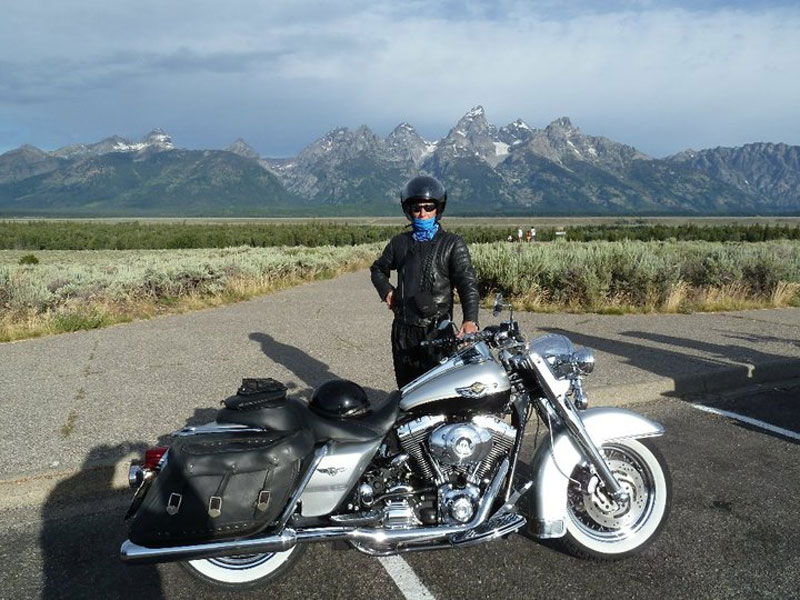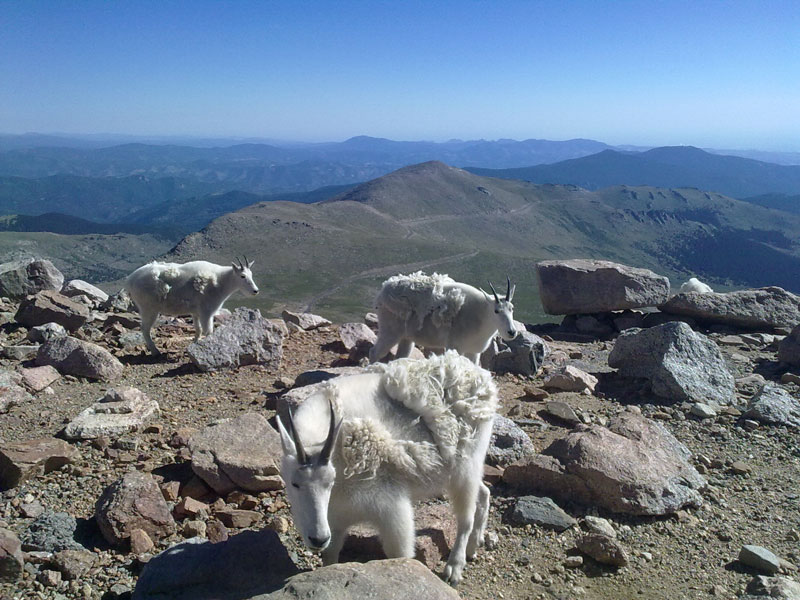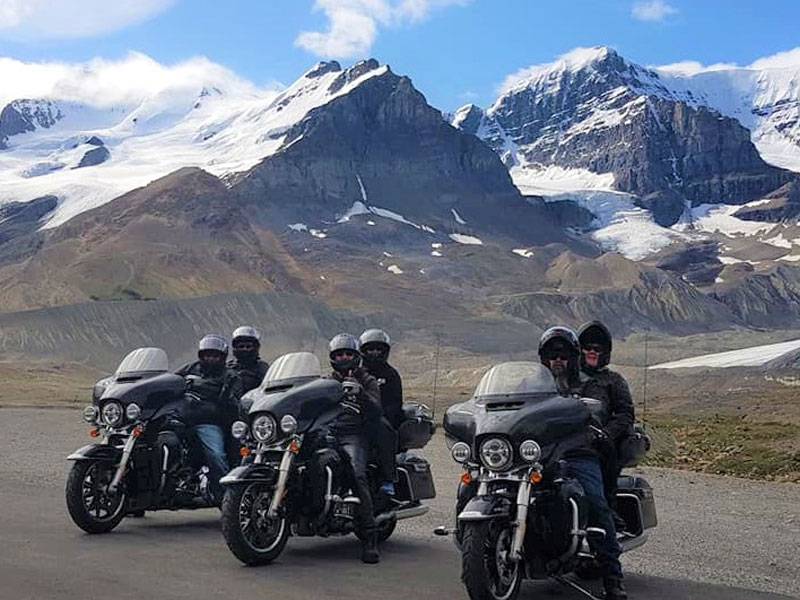 I'd encourage you to check over what's provided: the duration of these tours, number of days riding, routes, sights and what's included, then costs, and compare all this to other tour providers. You'll find you get excellent value with Kiwi Ken's motorbike tours.
Best of the West tour highlights
Los Angeles
Beverly Hills, Muscle Beach, Hollywood.and Venice Beach.Try Lax's 2nd hottest Chili at renowned Barneys Beanery in Santa Monica.
San Francisco
Ride the cable car to Fishermans Wharf and sample the clam chowder.Get the Ferry to Alcatraz and a must get photo of you riding over the Golden Gate.
Simply the best coastal motorbike ride in the world heading to Canada.
This coastal ride on Highway 1 and Big Sur takes us through towering Redwoods, high clifftop roads overlooking the thundering Pacific, very scenic coastal areas and amazing seeing how elephant seals got their name.
Many small old towns on the Coast now known for their great fish and oysters and micro breweries. Can't beat having a fresh fillet of salmon cooked at the bar in front of you.
Morning tea at Crater Lake. So pristine and sapphire blue makes a great backdrop for a muffin, coffee and obligatory photo.
Excellent riding the Rockies in outstanding Canada, lunch at the historic Fairmont Springs Hotel in Banff.
Ride most highest rated scenic roads in Canada.The Icefields Highway and Going to the Sun on our crossing the Border and riding into Montana.
Have a bowl of buffalo stew at the Irma,. the hotel built by Buffalo Bill before we head out to the nightly Rodeo. Another great ride in the morning as we head out over the Bear Tooth Pass, 12000 feet . No riding in your TShirt here, make sure you wrap up.
Sturgis Rally
Sturgis Rally for four nights, where we stay in a old classic hotel where Presidents once stayed.
Outstanding fun, concerts nightly and thousands of fun-loving like-minded motorbikers from round the World.
More along the way.
Durango, where a garter-wearing saloon girl will get you a beer and you can request a tune on the Honky Tonk piano.
Two nights in Moab, the adventure city of the West.
Take a Hummer ride up into the red rocks.
An floodlit spectacular night boat trip up the red Colorado River.
See where Thelma and Louise left us in a mile high dive in their T Bird.
See the sunset at Grand Canyon after riding the Canyon edge.
An exciting and fun filled rodeo and a visit to the highly rated must see Buffalo Bill Museum in Cody.
LAS VEGAS
Three fun-filled nights in Las Vegas.
See a top rated show, feast out on the many buffets,stroll busy Las Vegas Boulevade and win a fortune.
Rated in the Top 10 rides in the USA
Big Sur riding along the rugged Pacific Coast.
Beartooth Pass, what a ride, so high it may snow.
Historic Chief Joseph Scenic Highway.
The Million Dollar Highway, imagine you're riding in the Alps.
Fry Canyon, unbelievably absolutely bloody amazing.
Rockies National Park outstanding views, mountain goats, elk.
Lolo Pass, following the blue rapid filled Lochsa River into Idaho
Death Valley, get the stamp in your Passport.
Highest paved road in the States, higher than Mt Cook and you riding to the top to get the shot of you and a mountain goat.
Going to the Sky Highway
and the outstanding Devils Backbone.
ROUTE 66 ON MUCH OF THE ORIGINAL ROAD
Along with many more very scenic and interesting roads we have cone across during our 30 years of touring the greatest riding country, the USA.